Chicago Lincoln Park Real Estate
Welcome, here you'll find all the current Chicago Lincoln Park real estate for sale including Lincoln Park condos for sale, lofts, townhouses and homes plus information about living in Lincoln Park.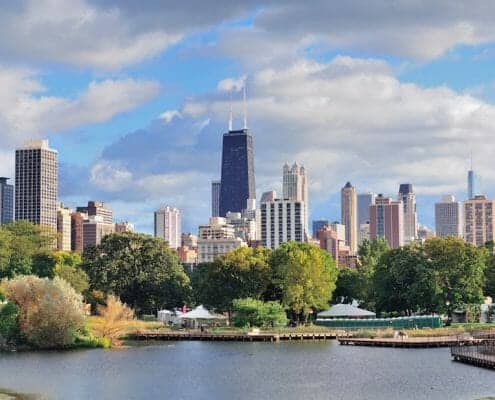 Just two miles from downtown, Lincoln Park is an idyllic escape from the city's bustle while remaining easily accessible to everything that makes life in Chicago so appealing. But this is only the first reason Lincoln Park real estate is in such demand.
Living in Lincoln Park means enjoying all the park has to offer including the famous Lincoln Park Zoo. Plus the beautiful Lake Michigan lakefront with its walking paths, cycling paths and boat harbors.
The neighborhood sits in zip codes 60610 and 60614. It's located to the south of Lakeview and to the north of Old Town and the Gold Coast.
Looking to rent? Here are the latest Lincoln Park rentals.
Explore Lincoln Park real estate for sale including Lincoln Park condos for sale or read more about living in Lincoln Park and talk with us.
Lincoln Park Real Estate For Sale
Living In Lincoln Park
Whether you choose a contemporary Lincoln Park condo or a classic Lincoln Park home on a tree-lined street, living in Lincoln Park offers you a plethora of recreational activities. For example, playing fields, running paths, a golf course and fishing.
In the summer months you'll see runners along the paths that stretch along the lake and through Lincoln park looking to get some exercise in the evening after a long day of work.
And Lincoln Park ranks as one of the best neighborhoods for dogs in Chicago. Plus it's one of the most bike-friendly neighborhoods in Chicago. More good reasons for the popularity of Lincoln Park real estate.
Weekends have the beaches and lake front paths filled with families looking to enjoy the weather and beach.
There's also the Lincoln Park Zoo and Lincoln Park Conservatory, both of which attract families and tourists and have no admission charges.
Plus, weekly farmers markets throughout the summer and an annual summer festival give the neighborhood a strong community feel.
Few neighborhoods in the United States have played an equally key role in the history of their city and their country. With stories stretching back as far as 1824, living in Lincoln Park has always been been exciting.
These days Lincoln Park real estate houses an eclectic mix of residents. From long time denizens living in stately Lincoln Park homes to young professionals living in new construction Lincoln Park condos, the neighborhood truly offers something for everyone.
If you've been considering what it would be like to find yourself living in Lincoln Park, or need a little help renting, selling or buying selling Lincoln Park real estate please let us know. Or just browse all the latest Lincoln Park condos for sale, it's fast, free and easy.
Talk With Us
We've enjoyed helping our clients in the neighborhood since 2007. It's never too early to get started!