It's not just about the right home…
Of course finding the "right" home, condo, loft or town home also includes finding the right community. In Chicago this is especially true. There are so many wonderful Chicago neighborhoods and each one has its own distinct personality. Many long-term Chicagoans actually move every few years just to experience the variety of life in a different Chicago neighborhood.  If you're new to Chicago understanding the nuances of all these neighborhoods can be a little over whelming. That's why we've taken the time to write about each of the 45 in-town Chicago neighborhoods we serve.  Our goal is to help you quickly zoom-in on home!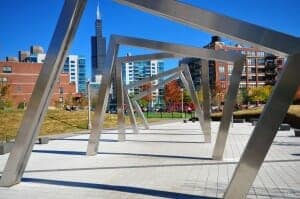 So take a moment and visit the map, click on neighborhoods that spark your curiosity and learn a little about the flavor of the area. If you already know the Chicago zip code that interests you then search by Chicago zip code and see the latest listings. Check out the listings and see what you can get for your money. You'll be surprised at the variety. For most of us proximity to work is important so, in addition to information about neighborhood history, architecture, restaurants, bars, shopping etc., we've also included information about public transportation and major highway access to each neighborhood.
When you're ready to take the next steps, Best Chicago Properties brokers really know the ins-and-outs of Chicago and can quickly help you find the neighborhood and home that meets your needs and makes you happy.  Not only that but we'll do everything possible to insure you get the best deal and have a hassle-free buying experience.  Out goal is to make sure our clients experience the best integrity, knowledge and service in the Chicago real estate market.
If you'd like to personally check out any of the homes you see in your search just Contact Us and we'll quickly arrange for you to see the property.